18:09 in Mobilität & Verkehr von promojob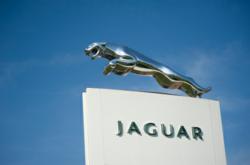 London (PRWEB UK) 22 December 2011
When purchasing an executive car, numerous considerations must be made. A long list of demands must be met, as these cars are often used as a mobile office. A key factor when purchasing an executive car is to consider what type of insurance is required. The Plan Group provide insurance policies for business car drivers. Their knowledge will reveal ways to save money on business insurance policies.
The Jaguar XF was crowned 'Best Executive Car' for the fourth year running at the What Car? Awards, held in London on the 13th January 2011. It is probably the most crowned luxury car around the world as Jaguar XF has won more than 80 international awards since its launch in 2008, including 'Luxury Car of the Year' from Top Gear in UK, 'Best Luxury Car' from China's Auto News, 'Annual Limousine King' from Quattroroute in Italy, Automobile Magazine's '2011 Design of the Year' and 'Best Executive Sedan' at the Bloomberg Awards in US.
Chauffeur insurance should always be sought for all drivers of executive vehicles who intend to carry passengers. When the vehicle only operates with pre-booked appointments, or if its an executive vehicle, and if regular contract work forms the basis of its use, then the insurance for chauffeurs is required. Let insurance brokers search around to find you the best insurance at the lowest cost.
Plan Insurances Chauffeur insurance benefits include: protected no claims bonus from 1 year; replacement vehicle in fault and non fault accidents; nationwide breakdown cover incl. home-start available; free legal expenses; complete accident management cover; unlimited vehicle glass cover; and 50% second vehicle discount, to name just a few.
Sources:
The Plan Group: http://www.planinsurance.co.uk

Weboptimiser News: http://www.weboptimisernews.com
###